F.R.O.G
The most versatile flood light designed specifically for First Responders.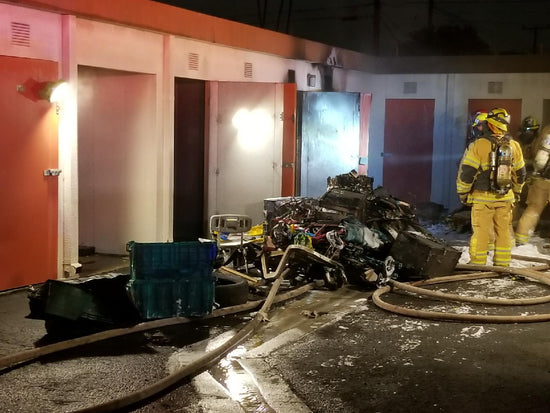 FIRST RESPONDERS OPERATIONAL GROUND LIGHT
The wireless FROG flood light is designed specifically for First Responders to quickly illuminate large dark areas with a bright white light. Each FROG light is durable and powerful with a magnetic swivel base and LEDs equivalent to a 500 watt halogen at an incredible 120 degree beam throw. We encourage you to CUT THE CORD® and improve emergency response anytime, anywhere!
Design Specs
100% Cordless & rechargeable
Wide 120 degree beam angle
500 watt halogen
6+ hours run time
IP64 Water resistant
Magnetized and mountable
360 swivel stand + handle
Compact and lightweight design
Durable polycarbonate and steel construction
Convenient waterproof charging case
Low Heat
BUY NOW
What's Included?
Includes 4 F.R.O.G wireless lights and a durable, compact waterproof charging case for easy transportation, space savings, and safe storage.
Experience a new level of lighting flexibility with the new Frog light from VividLite wireless lighting. 
Buy Now