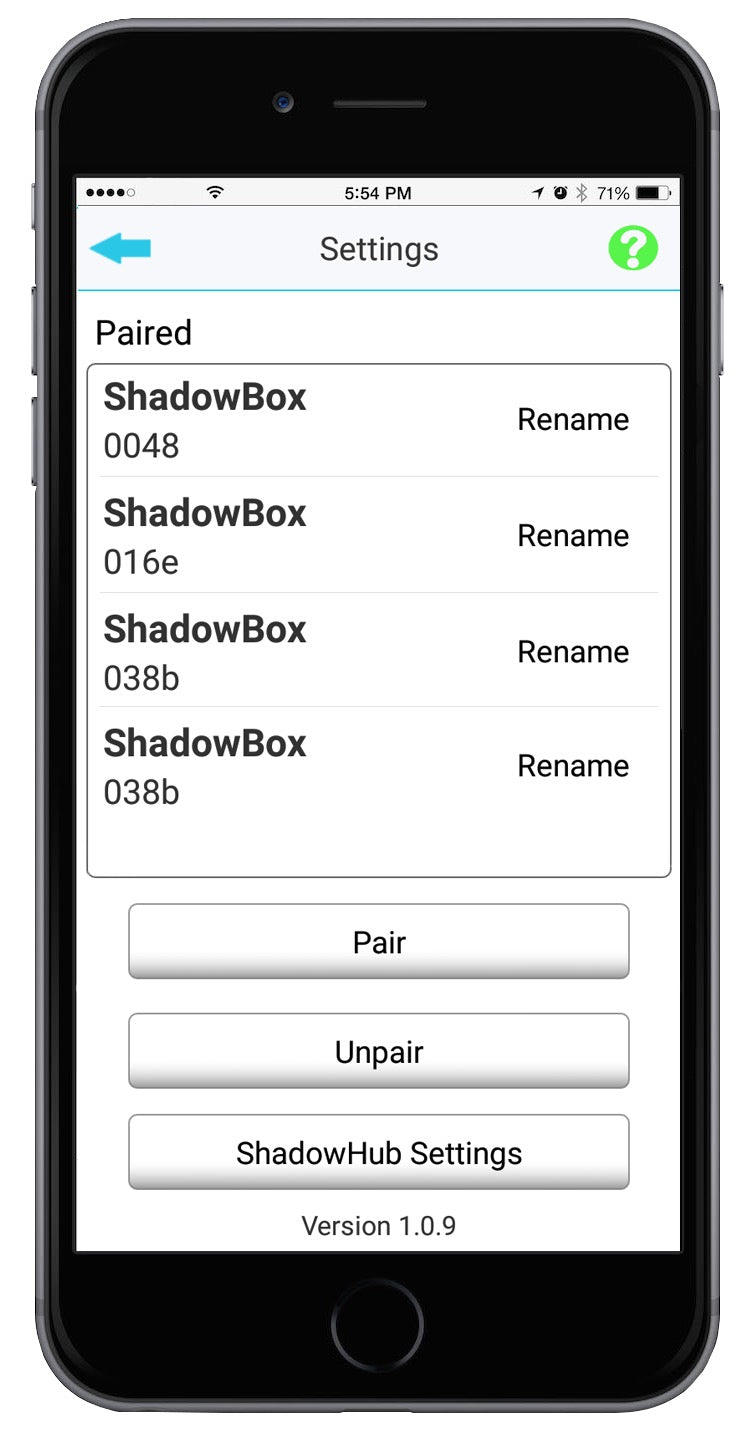 Simple to Connect
Use the app to simply connect your ShadowBox smart lights to your ShadowHub radio transmitter. Create groups up to 30 lights all from your Apple or Android device or use your infrared remote for quick on the fly color changes.
Use the links below to download our app.
Apple Download
Android download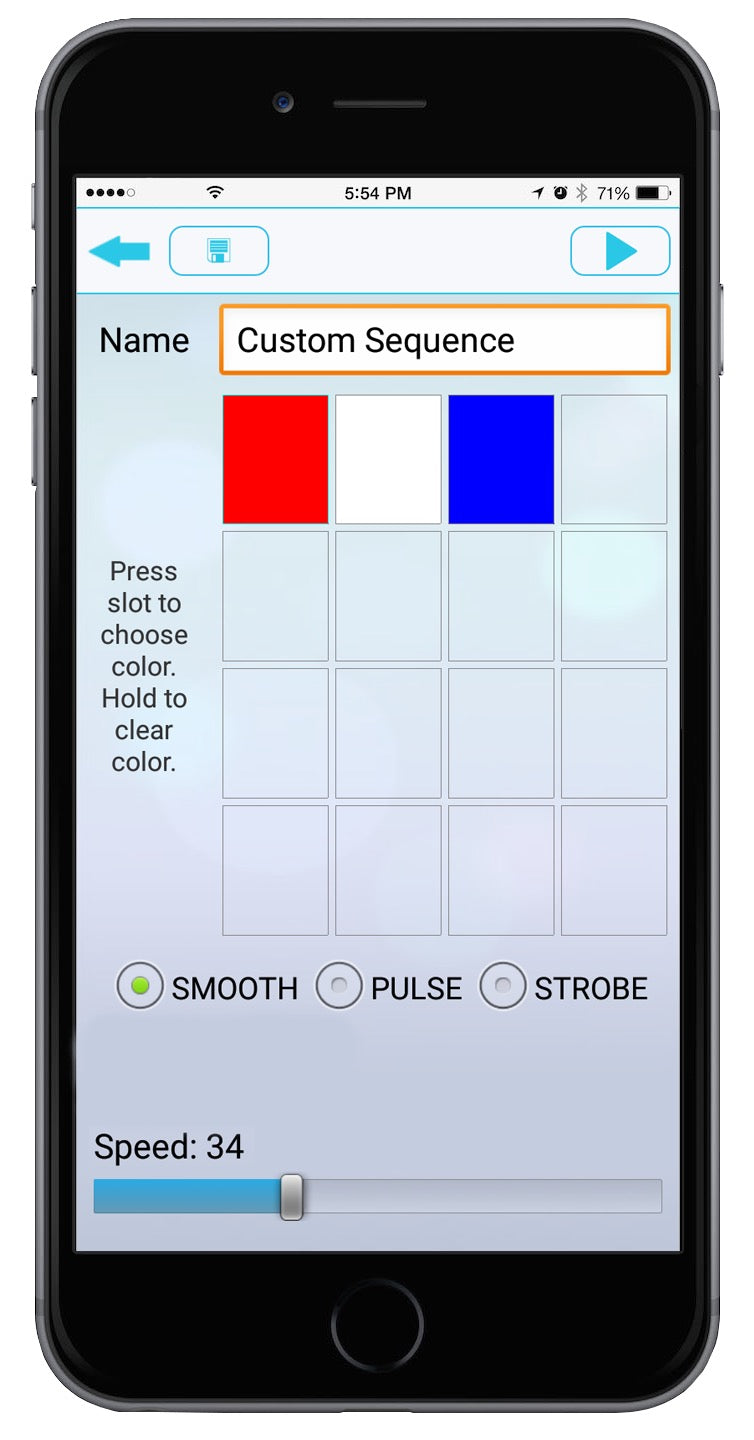 Complete Control
Choose from 16 pre-assigned colors or pick the perfect color with our color wheel. (Up to 16 million colors) Create custom color sequences or choose from 20 preset fades, flashes, and strobes that are speed adjustable.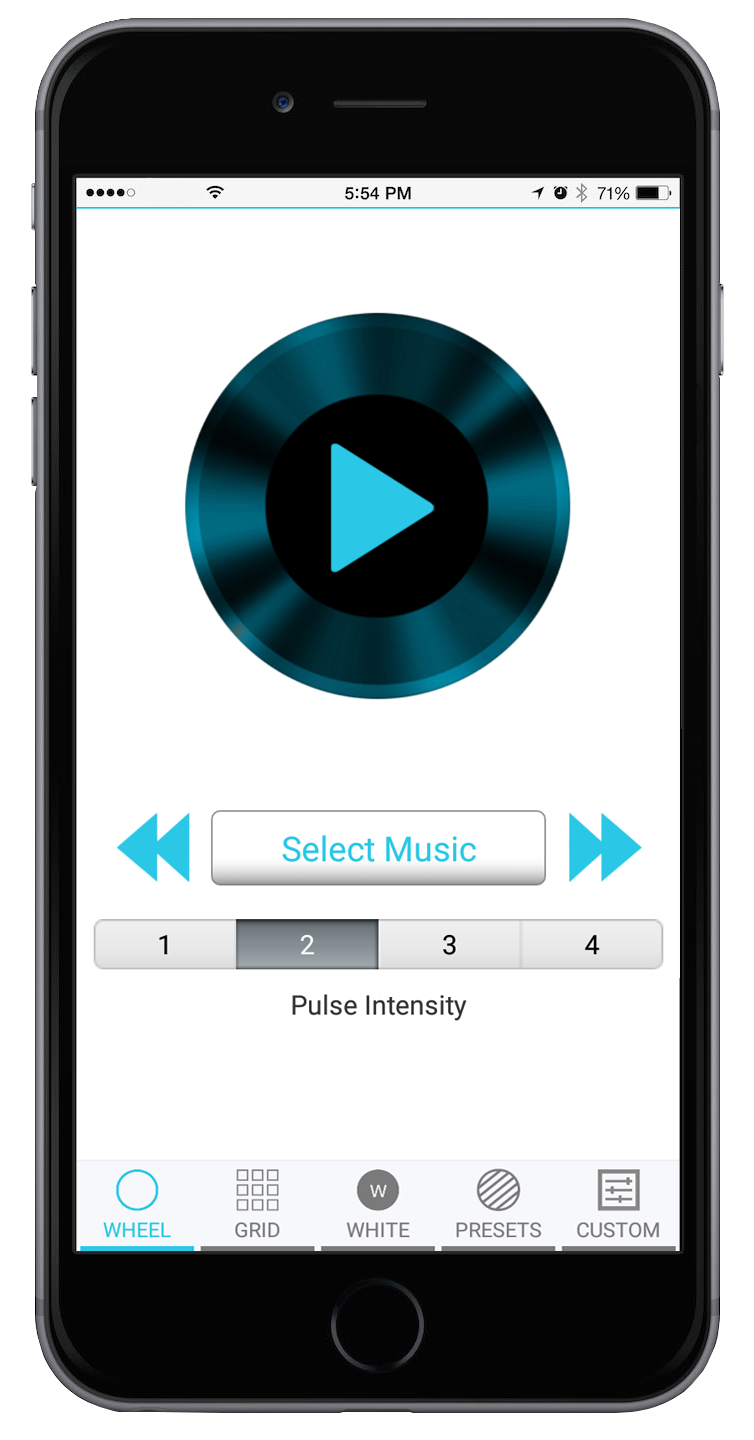 Sync to Songs
Music mode pulses the lights to your favorite songs. The sound function activates your microphone on your mobile device so the lights can listen and pulse along.